#BalanceforBetter
International Women's Day has been held annually on the 8th of March since the early 1900s.  It is a day where we come together to celebrate women's achievements, raise awareness against bias and take action for equality.
You may not have anything planned for this significant day, but if you decide that you would like to get involved, there are some small things that you can do to play a part.
Hold a celebration in your workplace
Get your colleagues together to host a coffee morning, lunch or afternoon tea. Host female speakers, share your equality tips and profile the amazing women in your company. Encourage staff to bring in their own contributions, whether that be baking, refreshments or a full on party-picnic to make it a fun and inviting event for all.  Morrisons have great recipe ideas to get everyone motivated.
Watch empowering Ted Talks by women
If you are in the need for some powerful and motivational influence, then head to Ted Talks. Over the last few decades, this not-for-profit organisation has helped spread the message of inspirational speakers all over the world. Guaranteed to put some mojo in your message.
Read books by or about compelling women
Take inspiration from iconic heroines such as Frida Kahlo—one of the most innovative and influential painters of the 20th century, who battled against phsyical disabilitites throughout her life and who has became an icon of strength, fashion and feminism.
Pocket Frida Kahlo Wisdom: Inspirational quotes and wise words from a legendary icon WHSmith £5.24

Do something kind for a woman you love or admire
Show your appreciation for the entrepreneurial lady in your life by treating her to something special. Card Factory have a whole range of cards for her that you can personalise to your needs.
Personalised Card £1.99 Card Factory

Or how about a nod to her forward thinking spirit with this dressed-for-success teal blazer from Peacocks.
Womens Teal Cuff Detail Blazer £25.00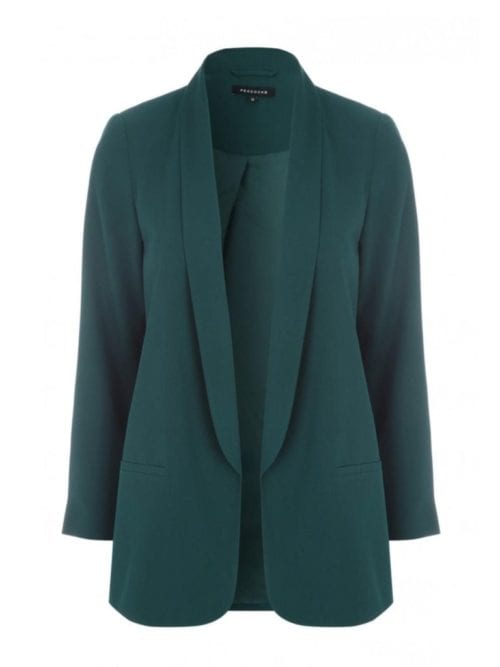 Take up a new hobby that will empower you
Taking up a creative hobby such as art, crafts or even gardening, can instil confidence and an improved sense of well-being in oneself. Who knows, maybe you'll turn it into a life-long career!
Complete Acrylic Starter Kit £8 The Works
Crawford and Black A5 Sketch Pad with 8 Farrel with Gold Graphite Sketching Pencils and Sharpener and Eraser Set £3.50 The Works.
Challenge yourself
Stop putting it off, you can do it. Whatever hurdles you are encountering, challenge yourself to face them head on. Always wanted to tile your own bathroom or put up your own shelves? Wilko have all the DIY equipment to get you started, and plenty of instore advice to help you get things right.
Wilko Cordless Drill Lithium Ion 14.4V £35
#BeBoldForChange
To find out more about how you can get involved in International Women's Day, click here.